Nestled in the city of Newport Beach in Orange County, California, the coastal Corona del Mar neighborhood has gained a reputation for being one of the state's most coveted residential havens. Known for its pristine beaches, cliffside views, and charming shops, it provides a scenic setting with a peaceful atmosphere to those who call it home. Many families, professionals, and celebrities live in the area, attracted by the high quality of life and blissful seaside ambiance awarded to them. Its property selection ranges from quaint, original cottages to up-to-date and well-maintained homes featuring many lavish estates with impeccable architecture and luxurious amenities, which offer residents a sense of much-needed refuge and tranquility.


While every corner of Corona del Mar is simply gorgeous, the neighborhood comprises seven distinct communities, each with its own unique characteristics and charm. Some communities are situated up in the hills overlooking the city from above, while others are found along the coastline, offering residents immediate access to the sandy shores. When searching for Corona del Mar homes, prospective residents often choose a community based on the lifestyle they're seeking. While some prioritize the ultimate in privacy and tranquility, others focus on adventure and access to outdoor recreation. No matter what your idea of paradise is, you are sure to find it here.


To help you get better acquainted with this beautiful seaside oasis, here's a guide to the seven communities you'll find in Corona del Mar.
Irvine Terrace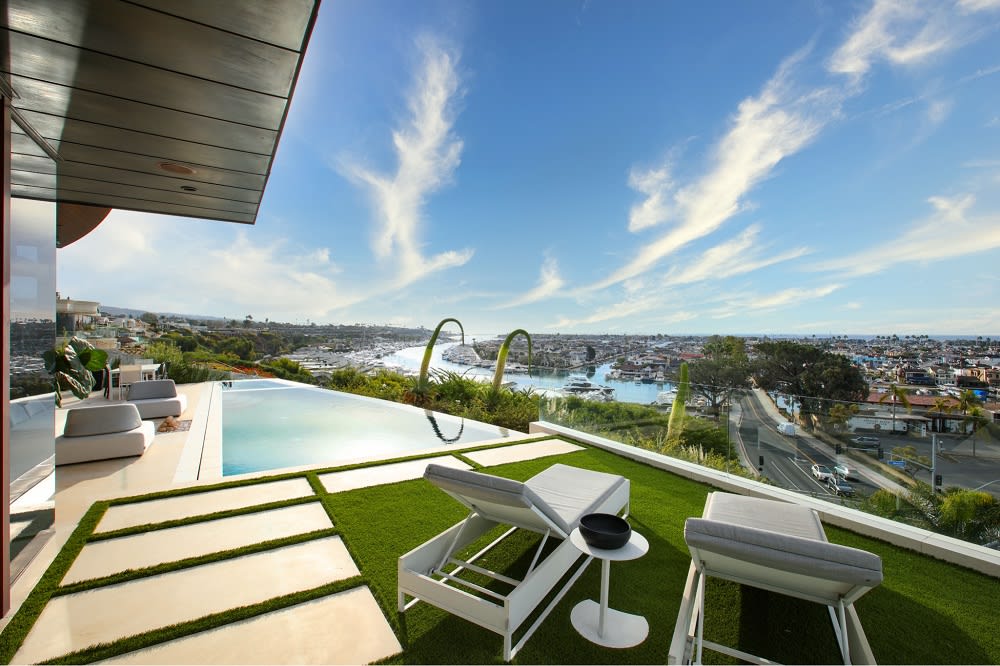 Lying on the side of Pacific Coast Highway closest to the ocean, the Irvine Terrace community is fabulous in every way. Many homes here are custom-built and rest on elevated terraces, offering breathtaking views of Catalina Island, Balboa Island, and Newport Harbor. Thanks to its central location, with easy access to the Fashion Island commercial area and boating activity in the harbor, it provides a level of convenience and excitement unlike any other. The community offers an array of recreation opportunities, featuring a picturesque park with open fields, courts for tennis and basketball, and playground equipment for those with children.
Harbor View Hills

On the northern border of Corona del Mar's beloved "Flower Street" area, the stunning setting of Harbor View Hills is what makes the community feel so magical. The magnificent selection of properties throughout the terraced streets is known for distinctive, phenomenal architecture and panoramic views out the window. Waking up each morning to the sun rising over the Pacific with Catalina Island, Newport Harbor, and even Palos Verdes all within sight grants residents a profound sense of serenity to begin each day. If you're looking for sophistication on the Corona del Mar real estate scene, you have found the perfect spot.
The Village

Known as the beach community of Corona del Mar, The Village lies along the shore and contains some of the most desired properties in the city. Its resort-like atmosphere makes every day feel like paradise, with the ocean breeze flowing by and captivating views at every turn. Tons of upscale shops, restaurants, and venues are within walking distance of many homes, and each of its tree-lined streets offers direct access to Pacific Coast Highway, so getting around couldn't be any easier. Conducive to the Village lifestyle, almost every home has a front courtyard to converse with neighbors and locals. Hosting nature hotspots like the colorful Sherman Gardens and entertainment venues like the incredible Port Theater, the community truly has it all.
Shore Cliffs

Found between the Pacific Ocean and two canyons, the Shore Cliffs community's name pays homage to its natural setting. Lying close to the seaside on Pacific Coast Highway's ocean end, its breathtaking environment is reminiscent of cities found along the Mediterranean and provides access to two gated beaches for locals-only to escape to. With luminescent walking paths, unique coral trees, and quaint architectural designs, this quintessential Corona del Mar enclave offers California living at its finest.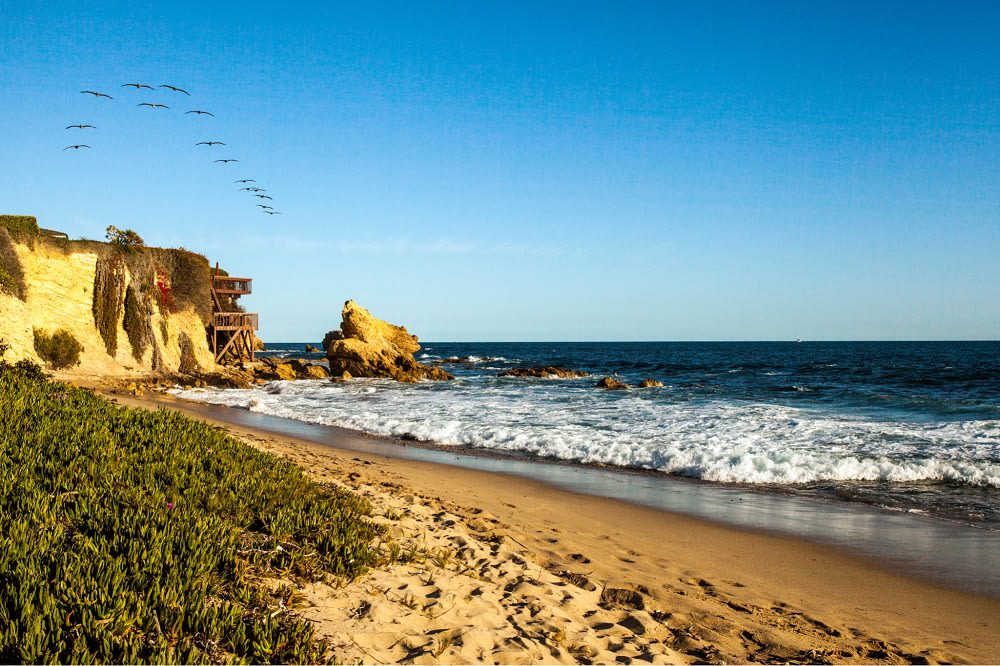 Corona Highlands

With lush winding streets spread across its elevated hills, Corona Highlands is defined by its incredible views of the Pacific Ocean and Newport Harbor from its canyon estates. An array of property styles can be seen throughout the community, but the one thing most have in common is the way their interior and exterior spaces transition together seamlessly to create the ultimate combination of indoor and outdoor living. The community's many cul de sacs attract those who value privacy while still resting in a top-tier location between the high-end ambiance of the Pelican Hill Resort and the outstanding landscapes of the Buck Gully Reserve.
Cameo Shores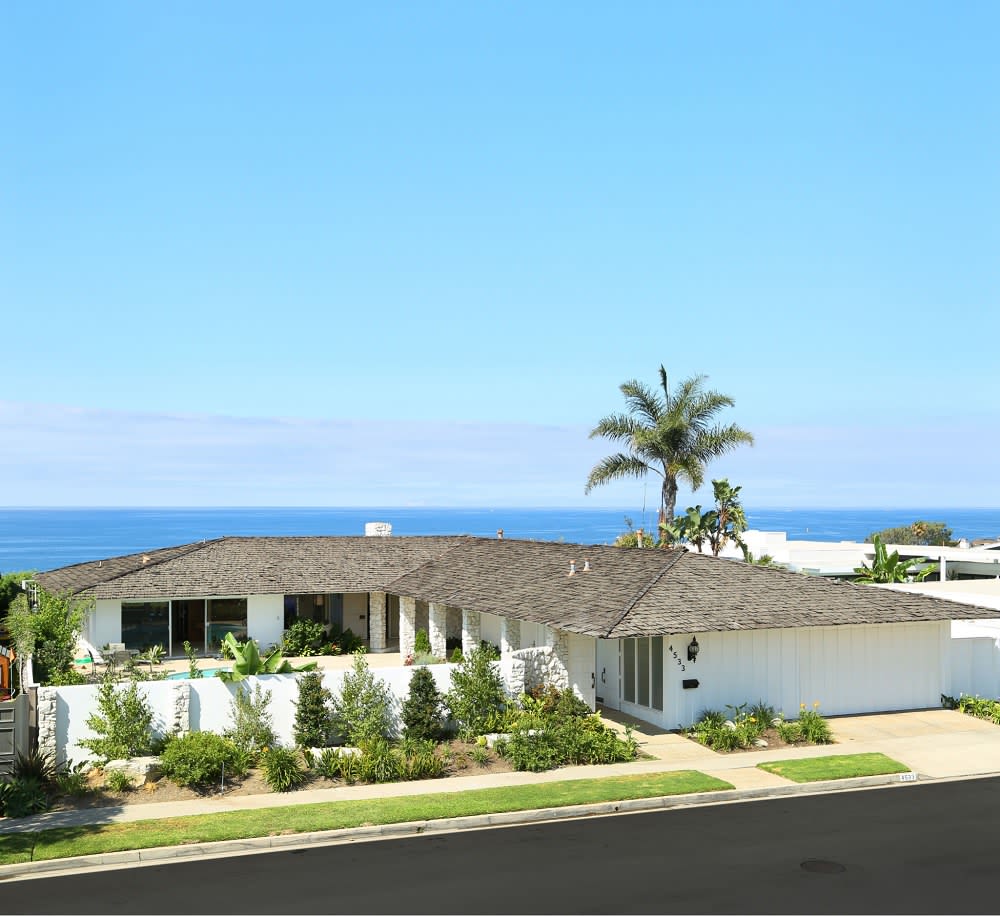 Out of all places to live in California, Cameo Shores has a reputation for being one of the most elegant and elite. This oceanside community provides unparalleled panoramic views of the Pacific Ocean through its terraced streets, along with direct gated access to four marvelous beaches. As far as recreation and leisure go, it rests against the Pelican Hill Resort, which offers an outstanding oceanfront golf course with magazine-worthy vistas and master-class terrain. The community also features some of the best tide pools in the state along the shoreline. At Cameo Shores Beach, you'll find the astounding Arch Rock, an incredible rock formation that's perfect for bird-watching. For residents of Cameo Shores, each day is absolute bliss.
Cameo Highlands

Resting on the north side of Pacific Coast Highway right across from Cameo Shores, the tiered streets rolling down the hillsides of Cameo Highlands make it a community known for its scenery. Many homes come with picturesque views of the Pacific Palisades all the way to Laguna Beach, and their often spacious land lots provide ultimate privacy. Plus, residents can escape to the enchanting tide pools and gated beaches whenever they please.
Ready to find paradise?
If you're looking to purchase property in one of these gorgeous communities or have a home in the region you would like to sell,
Casey Lesher
is the top-notch agent you want on your side. As an expert in
Corona del Mar

real estate
with years of experience handling transactions on magnificent properties, Casey's valuable insight and professional resources will have you closing a deal in no time. Reach out today.